Bob The Robber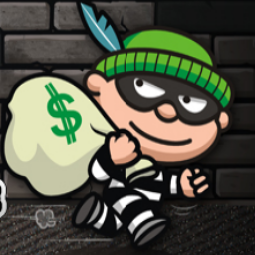 Bob The Robber is an amazing action game. You make the most interesting robberies of the century. You grab your mask, flashlight, and lockpicks and be prepared to pull off great heists with amazing games. Your task is to collect treasures in every edition of the Bob the Robber series without being caught or discovered. Become invisible as you trespass in different locations filled with guards and security cameras that protect hidden treasures. Have fun.
Controls :
Use WASD or arrow keys to move.
Use space bar to attack guard.
Tags :
113 Views

IFRAME_HTML

199 Views

IFRAME_HTML

265 Views

IFRAME_HTML

204 Views

IFRAME_HTML

191 Views

IFRAME_HTML

259 Views

IFRAME_HTML

252 Views

IFRAME_HTML

294 Views

IFRAME_HTML

340 Views

IFRAME_HTML

394 Views

IFRAME_HTML

547 Views

IFRAME_HTML