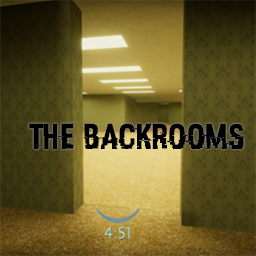 You need Adobe Flash Player to play Backrooms .Click to use Flash
Backrooms is a popular free horror video game.
Your job in this game is to use your exceptional intellect to find the shortest path out of this building. To take control and win, you must devise an excellent strategy. There will be no scary creatures or conventional bridge jumps in the online Backroom Game, and your only goal will be to get rid of a particular building as fast as possible. Remember that nothing in this facility is what you believe it is, because everything is set up completely differently.
Let's all join in on the fun.
Tags :