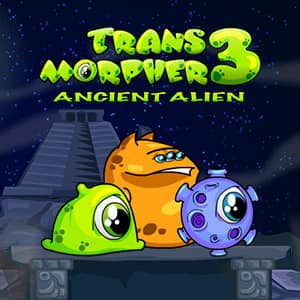 You need Adobe Flash Player to play Transmorpher 3.Click to use Flash
Transmorpher 3 is a cool game. You play a transforming alien that can shape-shift at any given opportunity. Your mission is to find the bug to escape safely, don't forget to collect stars to make the escape perfect. Use the different shape-shifting forms and abilities of the creatures that you absorb to get past all of the puzzles that you come across. There are three different shapes for your character please use it as you like. The game has 30 levels to play, ancient advanced technologies, that's your chance to explore physics with simple words. have fun.
Controls :
Use AD or left/right arrow to move.
Use W or up arrow to jump.
Use 123 to switch creatures.
Tags :