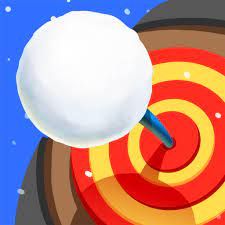 You need Adobe Flash Player to play Pokey Ball.Click to use Flash
Pokey Ball is a fun free online entertainment game that is loved by many people.
Your task in this game is to help the ball reach the top of the tower by poking or flicking your ball as high as you can on each level. Avoid the obstacles on your way and try to pass more levels. There will be many obstacles on your way, but you can jump higher if you hit the target center, hope it can help you. Don't give up if you fail, try again and you will succeed! Unlock the new interface.
Let's play a game.
Tags :