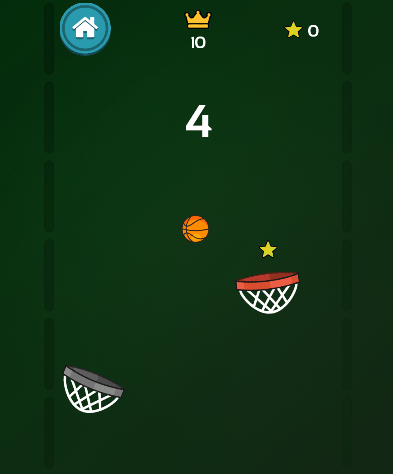 You need Adobe Flash Player to play Basket Ball Run.Click to use Flash
Basket Ball Run is a free online entertainment game loved by many players.
Your task in this game is to score as many points as possible by throwing the ball into the basket. You will see a basket above your location. Move your cursor around while clicking and holding the left mouse button to adjust the aim and power of your shot. Try to score as high as possible.
Let's play a game.
Tags :