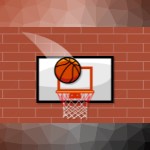 You need Adobe Flash Player to play Basket Fall.Click to use Flash
Basket Fall is a fun, free, and entertaining game loved by many.
Your task in this game is to score as many points as possible and get high scores. You need great hand-eye coordination skills to make it through this game. Wait for the perfect moment to drop the ball and score. Aim for the hoop and when you are ready tap the screen. Are you ready to score the highest in this game?
Let's play a game.
Tags :
11 Views

IFRAME_HTML

275 Views

IFRAME_HTML

342 Views

IFRAME_HTML

778 Views

IFRAME_HTML

1153 Views

IFRAME_HTML

392 Views

IFRAME_HTML

337 Views

IFRAME_HTML

806 Views

IFRAME_HTML

1120 Views

IFRAME_HTML

789 Views

IFRAME_HTML

4120 Views

IFRAME_HTML
11 Views

IFRAME_HTML

275 Views

IFRAME_HTML

1153 Views

IFRAME_HTML

392 Views

IFRAME_HTML

337 Views

IFRAME_HTML

1120 Views

IFRAME_HTML

3612 Views

IFRAME_HTML

981 Views

IFRAME_HTML

4165 Views

IFRAME_HTML

4015 Views

IFRAME_HTML

4336 Views

IFRAME_HTML
342 Views

IFRAME_HTML

778 Views

IFRAME_HTML

943 Views

IFRAME_HTML

833 Views

IFRAME_HTML

557 Views

IFRAME_HTML

400 Views

IFRAME_HTML

4336 Views

IFRAME_HTML

777 Views

IFRAME_HTML

299 Views

IFRAME_HTML

2002 Views

IFRAME_HTML

752 Views

IFRAME_HTML