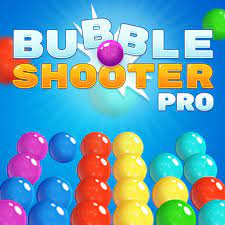 You need Adobe Flash Player to play Bubble Shooter Pro.Click to use Flash
Bubble Shooter Pro is a free and fun arcade game loved by many people.
Your task in this game is to match 3 bubbles of the same color! Aim carefully and clear the bubbles before you use up all the visible moves at the bottom of the screen. You can transfer your bubble to the next one if the color doesn't match the other bubbles. There are also other power-ups you can use like bombs and rockets.
Let's play a game.
Tags :