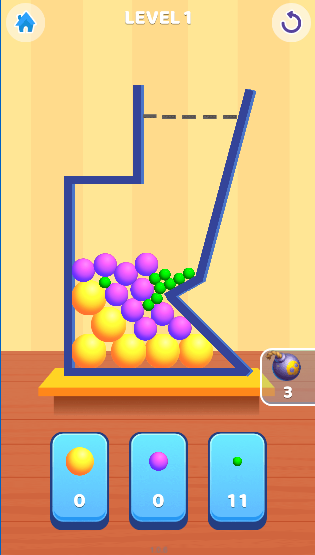 You need Adobe Flash Player to play Fit Balls.Click to use Flash
Fit Balls is a free entertainment game about strategic thinking that is being loved by many people.
Your task in this game is to fill the oddly shaped bowls with the balls you see at the bottom of the game screen. You know, balls aren't liquids, they're hard objects and it's hard to get them into a weirdly shaped bowl. But don't worry because our balls are specially made for you to do.
Let's play a game.
Tags :