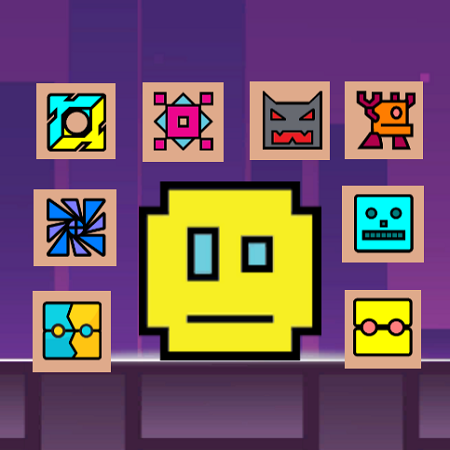 You need Adobe Flash Player to play Geometry Jump World.Click to use Flash
Geometry Jump World is an obstacle course running game with high difficulty. Your task is to have precise jumps to pass each level. You jump, fly and flip your way through dark caves and spiky obstacles. Although the gameplay is simple, it is really a difficult thing, but it gives a feeling of need to conquer, that's the charm of the game. At the start of the game you have many cube shapes to choose from. You can unlock more interesting cubes as you progress. To war win does not any other way is you are flex your clicky finger. When your cube reaches the spot of light, it's time to jump otherwise you will crash into the obstacle and the game will start over.

Music and game speed can also be changed to your liking and much more. Discover the lands, play online levels and find the secrets hidden within the World of Geometry Jump.
Controls :
Use tap or click to jump, avoid all obstacles with safe.
Tags :