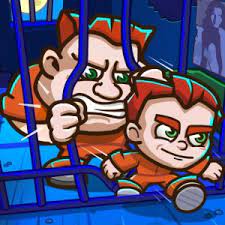 You need Adobe Flash Player to play Money Movers.Click to use Flash
Money Movers is a well-liked and enjoyable free game that can be played online.
Your objective in this game is to get over these challenges by using methods such as pushing buttons, pulling levers, tossing and moving things, and even fleeing from other potentially harmful places within the jail. In the game, you'll get to know the two brothers who committed the crimes, and you'll have to guide them through a variety of difficult and exciting stages.
Let's compete against one another in the game.
Tags :