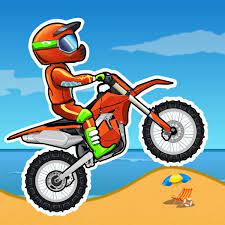 You need Adobe Flash Player to play Moto X3M 1.Click to use Flash
The free-speed arcade game Moto X3M 1 is a fan favorite among many players.
The objective of this game is to achieve the greatest score possible by completing each level in the least amount of time feasible. You have the guts of a daredevil, which is exactly what it takes to be a racer, and it makes you one of the most courageous. As you demonstrate your prowess by advancing through the levels, new challenges will become available to you. You will be able to unlock the subsequent character by using the stars that you have collected.
Let's compete against one another in the game.
Tags :