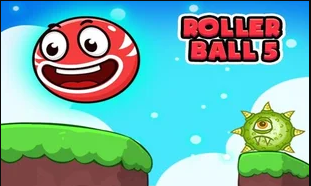 You need Adobe Flash Player to play roller ball 5.Click to use Flash
Red Ball 5 is a free fun adventure entertainment game that is loved by many people.
Your mission in this game is to go with this ball and navigate him through the levels full of obstacles. You can try single-player mode and test your own skills or play two-player mode and challenge your friends to see who will be higher. You will have to roll over moving obstacles and overcome large gaps. Collect and use gems to unlock characters.
Let's play a game.
Tags :