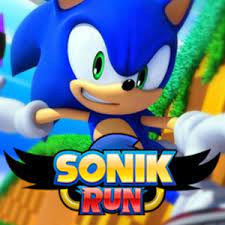 You need Adobe Flash Player to play Sonik Run.Click to use Flash
Many people find that playing the game Sonik Run, which is an infinite running game that is not only free but also amusing, gives them a great deal of pleasure. Sonik Run is a game that can be downloaded for free and is also humorous.
The purpose of this game is to obtain victory over the numerous foes that occur throughout the course of the game by making use of Sonic's special power, which is to leap. This will allow you to complete the game. You will want to put Sonic's very fast running abilities to good use in this race so that you can get around loops as quickly as possible, leap over barriers, and avoid dangers. As you race and leap across expansive courses in this fascinating game, which never lets up on the leaping action, you will be shocked by Sonic's speed and his ability to compete in races.
Let's get this game started, shall we?
Tags :