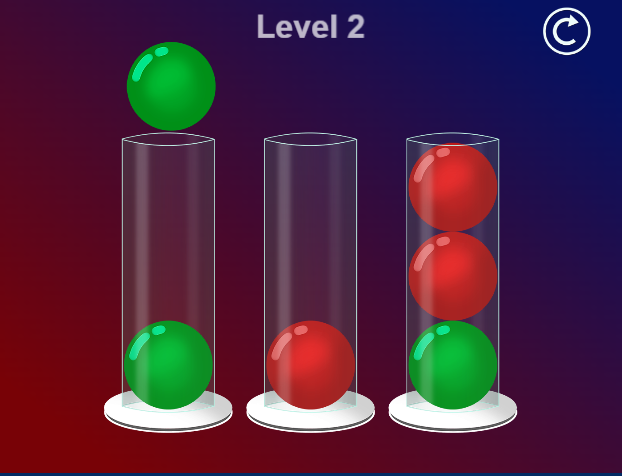 You need Adobe Flash Player to play Sort It.Click to use Flash
Sort It is an interesting free entertainment game that is being loved by many people.
Your task in this game is to complete each level by sorting the balls into the tubes according to their color. At each level, you will have many tubes of different sizes filled with colorful balls. Click on a tube to select the ball at the top of it. To complete a level, each tube must be filled with the appropriate balls or left empty.
Let's play a game.
Tags :