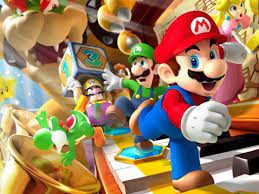 You need Adobe Flash Player to play Super Mario Run Tour.Click to use Flash
The latest Mario game, Super Mario Run Tour, has many exciting destinations and activities that gamers love.
Touching Mario makes him go forward, fly, jump, and conquer obstacles to gather coins and complete the goal. This game has four fun modes: World Tour, Toad Rally, Remix 10, and Kingdom Builder. "World Tour" requires you to rescue Princess Peach from Bowser to continue the quest. Save Princess Peach from Bowser in the castle by completing 24 challenging stages through grasslands, caves, spooky houses, and castles. "Remix 10" will unlock after Princess Peach is saved. Mario must navigate ten increasingly difficult stages with distinct challenges to find and save Daisy. Playing "Toad Rally" and defeating all other players worldwide will prove you're the best.
Happy gaming!
Tags :