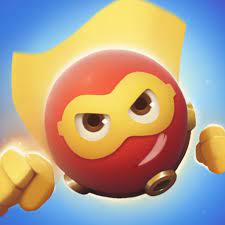 You need Adobe Flash Player to play Super Red Ball.Click to use Flash
The next iteration of this amusing and addicting game is called Super Red Ball.
Your objective in this game is to locate five diamonds hidden throughout it, and you must do it while avoiding being felled by adversaries, snuffed out by traps, or halted on your path by obstructions in order to emerge victorious. To move the red ball, use the WASD or arrow keys on your keyboard. You can move the ball to the Up, Down, Left, or Right side of the screen by pressing the corresponding arrow key on your keyboard. You will need to use the Up and Right arrow keys in order to jump over many obstacles at once. The ball will actually jump as a result of this, and it will also advance.
Let's get a game going here.
Tags :