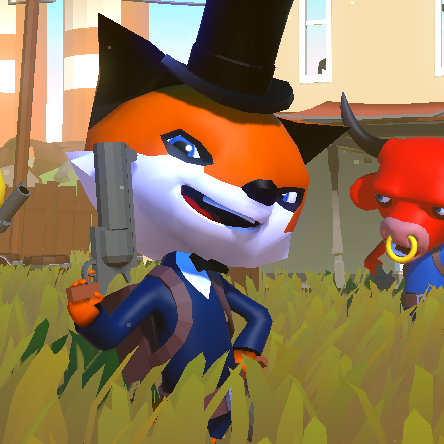 You need Adobe Flash Player to play Bullet Bonanza.Click to use Flash
Bullet Bonanza is a cool new io game you play on an animated map. Your mission is to survive on the map and defeat all the enemies around. You use different types of shooting weapons with lovely cartoon characters. At the start of the game, you have five characters to choose from, each with different special abilities, choose the one you like best. Kill as many opponents as you can to get to the top of the leaderboard. The game can test your patience and agility. Look around carefully. You will need to look for the enemy and as soon as you notice him, approach a certain distance. When ready, catch him insight of your weapon and open fire to kill. By shooting accurately, you will destroy the enemy and get points. Remember that after the death of an enemy, objects can fall from that person, you need to pick up these items, they will be useful to you in further battles, helping you to go further in the battle this fun survival. Can you become the best cowboy? In this game, the ammo is infinite and has scary physics. That's the attraction of the game.
Controls :
Use WASD to move.
Use the left mouse button to shoot.
Use up and down arrow keys to adjust aim sensitivity.
Tags :