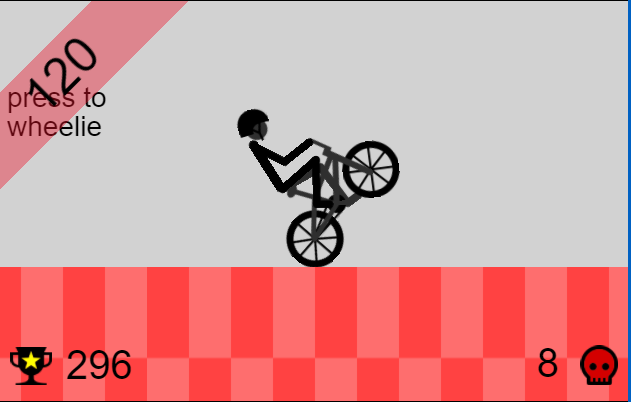 You need Adobe Flash Player to play Wheelie Bike.Click to use Flash
Wheelie Bike is a famous online game that is free and loved by many people.
Your task in this game is to perform acrobatics in the wheelchair as long as you can. You have to click the screen repeatedly to make and maintain a wheel. Getting the front wheel to touch the ground will end the game. Do difficult stunts with your bike through this game.
Let's play a game.
Tags :