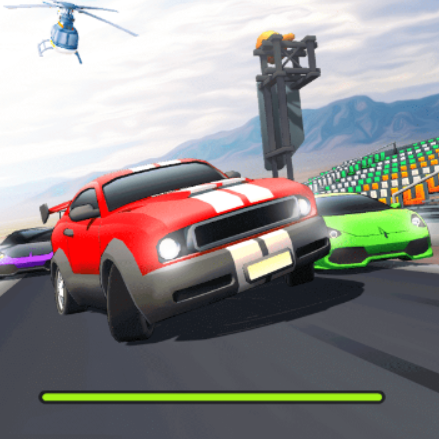 You need Adobe Flash Player to play Merge Round Racers.Click to use Flash
Merge Round Racers is a cool car game. You have to generate coins, buy cars, and merge them to get an even better vehicle and let those cars race against each other. Each time completing a race, you will be rewarded with a certain amount of coins depending on the level at that time. Meet a variety of colorful characters and challenge them in boss races with a massive payout. Use it to upgrade your car and continue exciting races. Have fun.
Controls :
Use left mouse to select, drag and move cars.
Tags :
14 Views

IFRAME_HTML

417 Views

IFRAME_HTML

363 Views

IFRAME_HTML

1123 Views

IFRAME_HTML

683 Views

IFRAME_HTML

818 Views

IFRAME_HTML

1682 Views

IFRAME_HTML

981 Views

IFRAME_HTML

1876 Views

IFRAME_HTML

382 Views

IFRAME_HTML

1400 Views

IFRAME_HTML
363 Views

IFRAME_HTML

2477 Views

IFRAME_HTML

480 Views

IFRAME_HTML

1946 Views

IFRAME_HTML

1120 Views

IFRAME_HTML

980 Views

IFRAME_HTML

2076 Views

IFRAME_HTML

981 Views

IFRAME_HTML

1876 Views

IFRAME_HTML

3453 Views

IFRAME_HTML

1400 Views

IFRAME_HTML
635 Views

IFRAME_HTML

778 Views

IFRAME_HTML

2423 Views

IFRAME_HTML

3457 Views

IFRAME_HTML

12186 Views

IFRAME_HTML

2411 Views

IFRAME_HTML

10290 Views

IFRAME_HTML

1195 Views

IFRAME_HTML

8716 Views

IFRAME_HTML

4752 Views

IFRAME_HTML

2022 Views

IFRAME_HTML