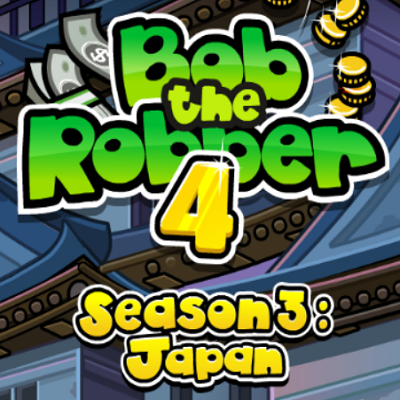 You need Adobe Flash Player to play Bob The Robber 4 Season 3: Japan.Click to use Flash
Bob The Robber 4 Season 3: Japan
Bob The Robber 4 Season 3: Japan, Bop's mysterious journey this time is to Japan, the land of beautiful cherry blossoms. Bob has traveled to Japan and is attempting to expand his criminal empire in Asia. You need to help him sneak past the guards and alarms that could alert them to your presence. Here, has cool new buildings to explore, new locks to pick, lots of treasures, money, and jewels to steal. There will be new characters Bob has never met before, how strong will his reaction be? Use the money earned from the poor and buy outfits to become a perfect spy.
Game control: Use arrow keys to control.
Controls :
Use arrow keys to control.
Tags :
48 Views

IFRAME_HTML

46 Views

IFRAME_HTML

169 Views

IFRAME_HTML

97 Views

IFRAME_HTML

128 Views

IFRAME_HTML

455 Views

IFRAME_HTML

450 Views

IFRAME_HTML

236 Views

IFRAME_HTML

344 Views

IFRAME_HTML

571 Views

IFRAME_HTML

355 Views

IFRAME_HTML
128 Views

IFRAME_HTML

1019 Views

IFRAME_HTML

586 Views

IFRAME_HTML

614 Views

IFRAME_HTML

1479 Views

IFRAME_HTML

801 Views

IFRAME_HTML

1553 Views

IFRAME_HTML

357 Views

IFRAME_HTML

1256 Views

IFRAME_HTML

2377 Views

IFRAME_HTML

876 Views

IFRAME_HTML
1353 Views

IFRAME_HTML

295 Views

IFRAME_HTML

1527 Views

IFRAME_HTML

910 Views

IFRAME_HTML

873 Views

IFRAME_HTML

1830 Views

IFRAME_HTML

801 Views

IFRAME_HTML

1553 Views

IFRAME_HTML

3041 Views

IFRAME_HTML

1256 Views

IFRAME_HTML

2377 Views

IFRAME_HTML