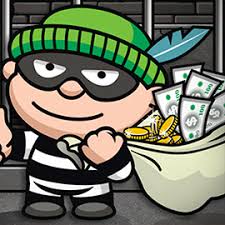 You need Adobe Flash Player to play Bob The Robber To Go.Click to use Flash
Bob The Robber To Go is a cool game. You play as Bob, a good thief steals wealth from the rich and distributes them to the poor. Your missions will take you through a local neighbourhood, Downtown, and even through some secret labs. You need to sneak past security guards, residents and sleeping bulldogs as you recover the loot in each stage. You can customise Bob with cool items and outfits. Good luck.
Controls :
Use AD or left/right to move.
Use Up or down arrow to interact.
Use Space bar to knock-out a guard.
Tags :
3 Views

IFRAME_HTML

26 Views

IFRAME_HTML

248 Views

IFRAME_HTML

107 Views

IFRAME_HTML

39 Views

IFRAME_HTML

92 Views

IFRAME_HTML

199 Views

IFRAME_HTML

171 Views

IFRAME_HTML

258 Views

IFRAME_HTML
248 Views

IFRAME_HTML

92 Views

IFRAME_HTML

628 Views

IFRAME_HTML

1245 Views

IFRAME_HTML

404 Views

IFRAME_HTML

810 Views

IFRAME_HTML

1916 Views

IFRAME_HTML

1916 Views

IFRAME_HTML
3 Views

IFRAME_HTML

171 Views

IFRAME_HTML

209 Views

IFRAME_HTML

629 Views

IFRAME_HTML

283 Views

IFRAME_HTML

404 Views

IFRAME_HTML
26 Views

IFRAME_HTML

107 Views

IFRAME_HTML

583 Views

IFRAME_HTML

209 Views

IFRAME_HTML

629 Views

IFRAME_HTML

1245 Views

IFRAME_HTML

283 Views

IFRAME_HTML