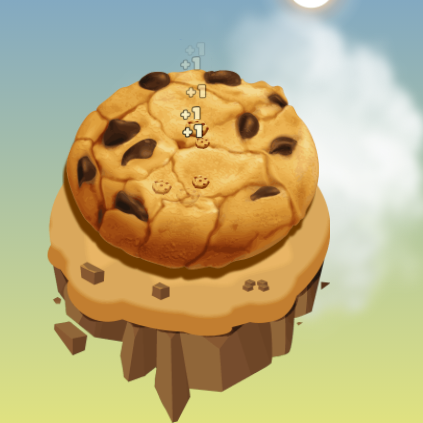 You need Adobe Flash Player to play Cookie Clicker City.Click to use Flash
Cookie Clicker City is a new version of the famous Cookie Clicker game. You work hard to create cakes, use them to earn money, use that money to create a modern and bustling city. When you start the game you will see a stub empty land, your journey begins with the clicks. From the separate giant cake, you click on it and create smaller cakes. When there are results, you need to buy the necessary items to help you build your city or items that help you automatically generate many cakes. You need to plan, invest wisely to have a perfect construction and monetization ecological system. Be patient with time as it will help you a lot in making a huge amount of cakes. Time will be rotated between day and night naturally.

The game is simple and divided into 5 different stages of development. The game has up to 18 buildings at will to help you expand your city and increase production efficiency. There are about 600 upgrades and 700 achievements unlocked in this game. There are many other fascinating things for you to discover.

A little trick when playing is that you should try to save cookies and increase the number of cookies received per click to achieve more cookies. Have fun.
Controls :
Use left click mouse to click:
Click the home icon to buy the structure you want
Click the arrow icon to upgrade
Click the cup icon to to see your city's achievements
Click the wheel icon to set up the game to your liking
Tags :