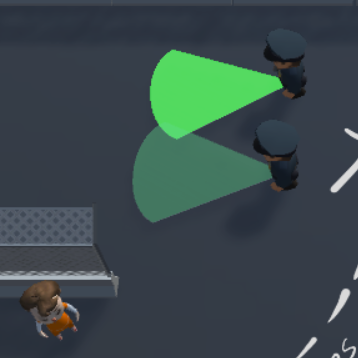 You need Adobe Flash Player to play Escape Plan.Click to use Flash
Escape Plan is fun stealth game. You are a thief and are wanted, the urgent task now is that you need to successfully escape. Be careful every step of the way, because the police and obstacles are dense. Use your old virtuosos to escape step by step through different hurdles in more difficult levels. But you need a plan, it is a good route that allows you to leave the city while recovering as much of the money as possible. You will need to call in some favors and hire the local gangs to create diversions. Or you can bribe the police at a price that is not cheap. Disguises may help, but they don't fool everyone.

Let's survive every cop that comes in your way in this finest of incredible escape prison games. Will you escape the city with the most money? Good luck.
Controls :
Tags :