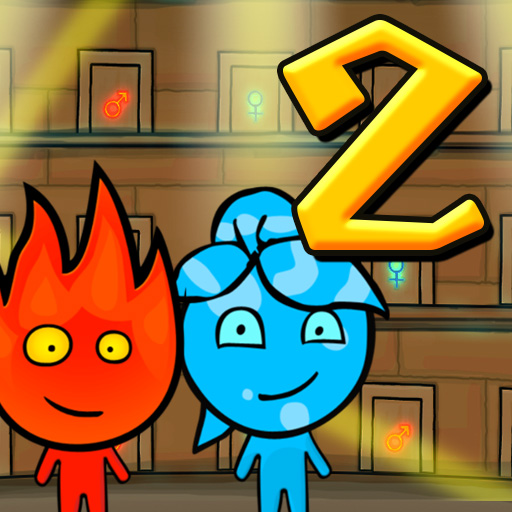 You need Adobe Flash Player to play Fireboy And Watergirl 2: The Light Temple.Click to use Flash
Fireboy And Watergirl 2: The Light Temple
In Fireboy And Watergirl 2, just like in the first installment of the Fireboy and Watergirl series, this time you will explore in Light Temple. You'll need to use their amazing powers to overcome a variety of obstacles. You can go it alone in this Fireboy and Watergirl game or team up with another player while you explore the temple. Going to try to solve all of the puzzles in the game and they will try to help them selves to the exit doors. Don't forget collect diamonds during the adventure and try to complete the levels as quick as possible to get the most precious diamond at the end of the game chapter.Some of the mirrors are placed in boxes, and you can move them, while others are an integral part of the temple. Good luck.
Controls :
Use arrow keys to control Fireboy.
Use WAD to control Watergirl.
Tags :
584 Views

IFRAME_HTML

214 Views

IFRAME_HTML

418 Views

IFRAME_HTML

264 Views

IFRAME_HTML

2746 Views

IFRAME_HTML

563 Views

IFRAME_HTML

209 Views

IFRAME_HTML

2767 Views

IFRAME_HTML
214 Views

IFRAME_HTML

214 Views

IFRAME_HTML

292 Views

IFRAME_HTML

901 Views

IFRAME_HTML

405 Views

IFRAME_HTML

954 Views

IFRAME_HTML

209 Views

IFRAME_HTML

635 Views

IFRAME_HTML
540 Views

IFRAME_HTML

506 Views

IFRAME_HTML

1107 Views

IFRAME_HTML

405 Views

IFRAME_HTML

954 Views

IFRAME_HTML

1768 Views

IFRAME_HTML

635 Views

IFRAME_HTML

2767 Views

IFRAME_HTML