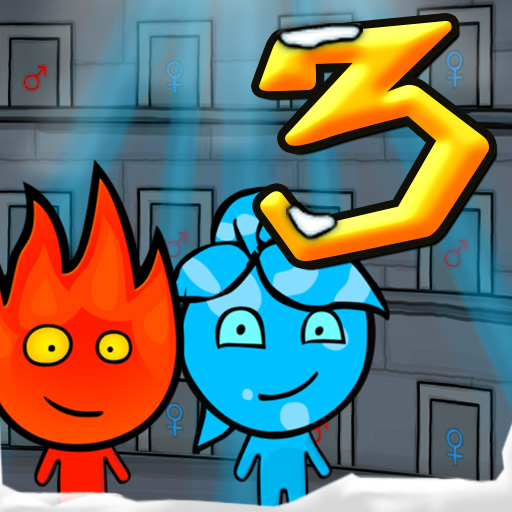 You need Adobe Flash Player to play Fireboy And Watergirl 3: The Ice Temple.Click to use Flash
Fireboy And Watergirl 3: The Ice Temple
In Fireboy And Watergirl 3: The Ice Temple, you have a real adventure in the ice temple, your task is to collect diamonds and find a way out. Fireboy and Watergirl will need your help while they try to figure out how to pass over lakes by freezing them with lasers or get around pools filled with bubbling molten lava. Fireboy can slide across cold surfaces, but he's going to have a hard time climbing up any slopes that have snow on them. Watergirl will get slowed down whenever her feet touch flat areas covered in snow and ice. There're also new timed buttons that will unlock some mechanisms only for a short time. Have fun.
Controls :
Use AWD to move Watergirl.
Use the arrow keys to move Fireboy.
Tags :
584 Views

IFRAME_HTML

214 Views

IFRAME_HTML

418 Views

IFRAME_HTML

264 Views

IFRAME_HTML

2745 Views

IFRAME_HTML

563 Views

IFRAME_HTML

209 Views

IFRAME_HTML

2767 Views

IFRAME_HTML
214 Views

IFRAME_HTML

214 Views

IFRAME_HTML

292 Views

IFRAME_HTML

901 Views

IFRAME_HTML

405 Views

IFRAME_HTML

954 Views

IFRAME_HTML

209 Views

IFRAME_HTML

635 Views

IFRAME_HTML
540 Views

IFRAME_HTML

506 Views

IFRAME_HTML

1107 Views

IFRAME_HTML

405 Views

IFRAME_HTML

954 Views

IFRAME_HTML

1767 Views

IFRAME_HTML

635 Views

IFRAME_HTML

2767 Views

IFRAME_HTML