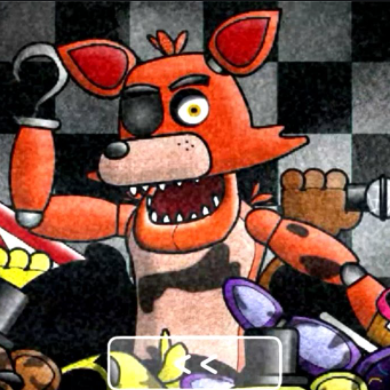 You need Adobe Flash Player to play Five Fights at Freddy's.Click to use Flash
Five Fights At Freddy's is an action game with mystical horror colors. In a frightening brawl of robots, one scary thing you discover is one of them and need a victory to survive. Timing is the key in this game, you need to be sure to can catch your opponent off guard and give you the opening you need to be victorious. Lurking everywhere in a dark space, stay awake, if you startle you will lose your chance. Do you have the confidence to win them all?
Controls :
Game control: Use mouse to play.
Tags :
753 Views

IFRAME_HTML

436 Views

IFRAME_HTML

476 Views

IFRAME_HTML

297 Views

IFRAME_HTML

3303 Views

IFRAME_HTML

645 Views

IFRAME_HTML

242 Views

IFRAME_HTML

3076 Views

IFRAME_HTML
436 Views

IFRAME_HTML

283 Views

IFRAME_HTML

360 Views

IFRAME_HTML

1069 Views

IFRAME_HTML

510 Views

IFRAME_HTML

1114 Views

IFRAME_HTML

242 Views

IFRAME_HTML

791 Views

IFRAME_HTML
639 Views

IFRAME_HTML

593 Views

IFRAME_HTML

1293 Views

IFRAME_HTML

510 Views

IFRAME_HTML

1115 Views

IFRAME_HTML

2048 Views

IFRAME_HTML

791 Views

IFRAME_HTML

3076 Views

IFRAME_HTML