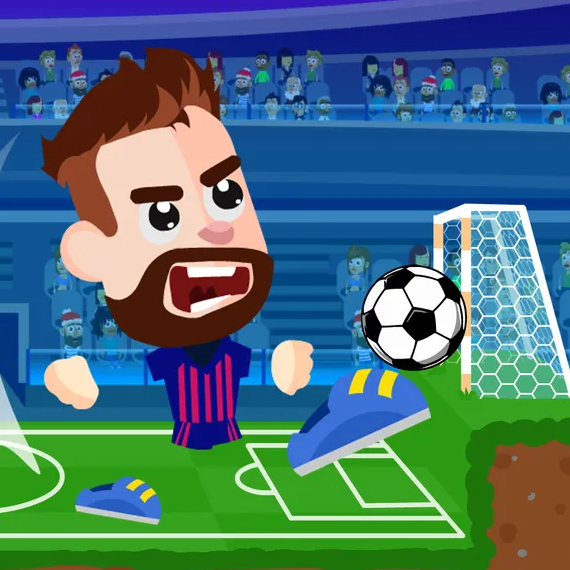 You need Adobe Flash Player to play Football Masters: Euro 2020.Click to use Flash
Football Masters: Euro 2020
Football Masters: Euro 2020 is an amazing sports duel game for 1 or 2 players. When you start, you need choose your favorite team and join a tournament where only the best fight for the title as Spain, England, Germany, and France. Each team has their own kit and special moves. Then you can select either normal or hard difficulty. Solo or together with your friends. Show your best ball kicking moves.
Controls :
Single player controls
Use WASD or arrow keys to move.
Use X or L to shot.
Use Z or K to super shot.
Two players controls
Player 1: Use WASD to move, Use B to shot, Use V to super shot
Player 2: Use arrow keys to move, Use L to shot, Use K to supper shot.
Tags :
583 Views

IFRAME_HTML

214 Views

IFRAME_HTML

416 Views

IFRAME_HTML

264 Views

IFRAME_HTML

2741 Views

IFRAME_HTML

562 Views

IFRAME_HTML

208 Views

IFRAME_HTML

1496 Views

IFRAME_HTML

1233 Views

IFRAME_HTML
214 Views

IFRAME_HTML

214 Views

IFRAME_HTML

291 Views

IFRAME_HTML

899 Views

IFRAME_HTML

405 Views

IFRAME_HTML

208 Views

IFRAME_HTML

633 Views

IFRAME_HTML

1232 Views

IFRAME_HTML
264 Views

IFRAME_HTML

291 Views

IFRAME_HTML

867 Views

IFRAME_HTML

7170 Views

IFRAME_HTML

1022 Views

IFRAME_HTML

2283 Views

IFRAME_HTML

1549 Views

IFRAME_HTML
534 Views

IFRAME_HTML

505 Views

IFRAME_HTML

1104 Views

IFRAME_HTML

405 Views

IFRAME_HTML

1759 Views

IFRAME_HTML

633 Views

IFRAME_HTML

1232 Views

IFRAME_HTML