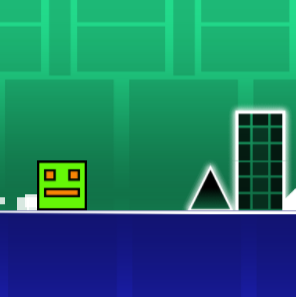 You need Adobe Flash Player to play Geometry Dash Classic.Click to use Flash
Geometry Dash Classic is an online game. You navigate through a world of jagged pits of death and tiny floating platforms. Each level is filled with jumps and hazards, and your goal is simply to make it to the end. Getting over obstacles is a real test of your hand speed and reflexes. It's really tough, so let's practice more.
Controls :
Use left-click mouse to play.
Tags :