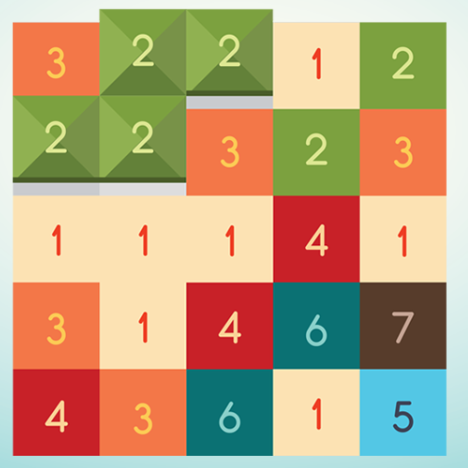 You need Adobe Flash Player to play Get 10.Click to use Flash
Get 10 is an interesting puzzle game with simple number-based mechanics. Your goal is to reach the highest number 10. Each square starts with a number – to change the number of the square, it must be attached to at least one adjacent square with the same number. Starting from the smallest numbers from 1, you calculate clicking the cells so as not to fall into a deadlock. Have fun.
Controls :
Left click mouse twice to combine numbers.
Tags :