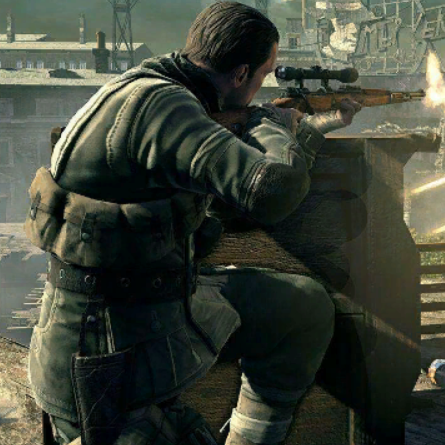 You need Adobe Flash Player to play Gun Mayhem.Click to use Flash
Gun Mayhem is a multiplayer shooting game. Your goal is to stay on the island as long as possible, not getting knocked down by your opponents. The game has many guns for you to choose from, use it wisely when fighting. You can play from 1 to 4 players, choose your favorite mode when you start. So you can play alone or with your teammates. Gun Mayhem lets you jump around several platforms on a bottomless abyss. Try to shoot your opponent from it. Level up in a battle to earn points that can change your character's appearance. With tons of challenging levels, the fun you will have in this game will be long-lasting. The game is fast-paced and intense. Play and become a great gunfighter.
Controls :
Use WASD or arrow keys to move.
Tags :
51 Views

IFRAME_HTML

447 Views

IFRAME_HTML

1151 Views

IFRAME_HTML

692 Views

IFRAME_HTML

832 Views

IFRAME_HTML

1702 Views

IFRAME_HTML

1009 Views

IFRAME_HTML

1907 Views

IFRAME_HTML

388 Views

IFRAME_HTML

1424 Views

IFRAME_HTML

2626 Views

IFRAME_HTML
393 Views

IFRAME_HTML

544 Views

IFRAME_HTML

408 Views

IFRAME_HTML

1825 Views

IFRAME_HTML

328 Views

IFRAME_HTML

1209 Views

IFRAME_HTML

751 Views

IFRAME_HTML

250 Views

IFRAME_HTML

212 Views

IFRAME_HTML

712 Views

IFRAME_HTML

727 Views

IFRAME_HTML
2646 Views

IFRAME_HTML

504 Views

IFRAME_HTML

1998 Views

IFRAME_HTML

1137 Views

IFRAME_HTML

988 Views

IFRAME_HTML

2099 Views

IFRAME_HTML

1009 Views

IFRAME_HTML

1907 Views

IFRAME_HTML

3505 Views

IFRAME_HTML

1424 Views

IFRAME_HTML

2626 Views

IFRAME_HTML