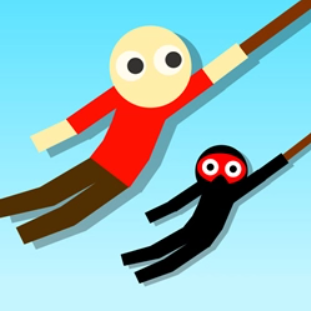 You need Adobe Flash Player to play Hanger 2.Click to use Flash
Hanger 2 is a hot stickman game. Keep your limbs as you swing to the finish line, then see how far you can launch. You just click on the screen to make the rope extend to the ceiling, release it to push yourself forward, repeat it as many times as needed until you clear the level. The little guy lands as far as possible to earn more and more coins. Try to collect as many coins as you can to purchase upgrades. Have fun.
Controls :
Use left click mouse to play.
Tags :
583 Views

IFRAME_HTML

214 Views

IFRAME_HTML

416 Views

IFRAME_HTML

264 Views

IFRAME_HTML

2741 Views

IFRAME_HTML

562 Views

IFRAME_HTML

208 Views

IFRAME_HTML

1496 Views

IFRAME_HTML

1233 Views

IFRAME_HTML

2763 Views

IFRAME_HTML
214 Views

IFRAME_HTML

214 Views

IFRAME_HTML

291 Views

IFRAME_HTML

899 Views

IFRAME_HTML

405 Views

IFRAME_HTML

952 Views

IFRAME_HTML

208 Views

IFRAME_HTML

633 Views

IFRAME_HTML

1495 Views

IFRAME_HTML

1232 Views

IFRAME_HTML
534 Views

IFRAME_HTML

505 Views

IFRAME_HTML

1104 Views

IFRAME_HTML

405 Views

IFRAME_HTML

952 Views

IFRAME_HTML

1759 Views

IFRAME_HTML

633 Views

IFRAME_HTML

1495 Views

IFRAME_HTML

1232 Views

IFRAME_HTML

2763 Views

IFRAME_HTML