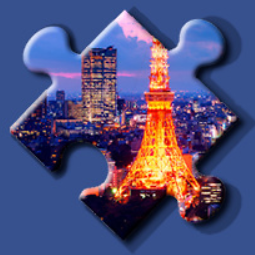 You need Adobe Flash Player to play HD Puzzles: City Puzzles.Click to use Flash
HD Puzzles: City Puzzles is a cool Jigsaw game. All about iconic cities in stunning high definition for you chosen. There are levels of difficulty to choose from so this game is perfect for all ages. Join complete city paintings around the world.
Controls :
Drag left mouse button to move a puzzle's piece.
Hold space bar to preview.
Tags :
214 Views

IFRAME_HTML

214 Views

IFRAME_HTML

291 Views

IFRAME_HTML

899 Views

IFRAME_HTML

405 Views

IFRAME_HTML

208 Views

IFRAME_HTML

633 Views

IFRAME_HTML

1232 Views

IFRAME_HTML
264 Views

IFRAME_HTML

291 Views

IFRAME_HTML

867 Views

IFRAME_HTML

7170 Views

IFRAME_HTML

2763 Views

IFRAME_HTML

1022 Views

IFRAME_HTML

2283 Views

IFRAME_HTML

1549 Views

IFRAME_HTML
534 Views

IFRAME_HTML

505 Views

IFRAME_HTML

1104 Views

IFRAME_HTML

405 Views

IFRAME_HTML

1759 Views

IFRAME_HTML

633 Views

IFRAME_HTML

1232 Views

IFRAME_HTML

2763 Views

IFRAME_HTML