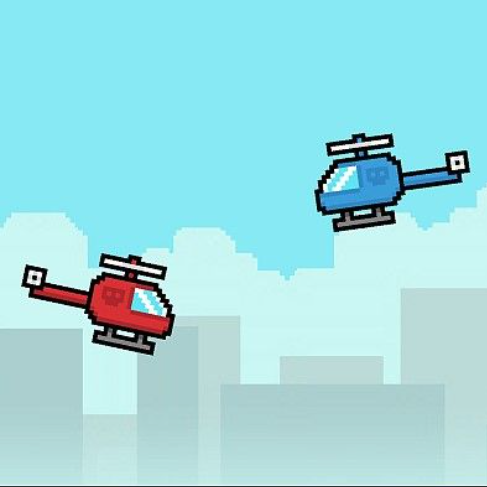 You need Adobe Flash Player to play Helifight.Click to use Flash
In Helifight, you control the height to fly and collect the rocket. You shooting and destroy faster than the opponent. You try to hit the enemy helicopter with rocket fire by collecting rocket symbol which appears in the air. To shoot at the opponent you will first have to look for ammunition for your helicopter. The game has no edges, if you get to the left side of the game you will be transferred to the right side and so on. Have fun.
Controls :
Use left click or down arrow or W to play.
Tags :
753 Views

IFRAME_HTML

436 Views

IFRAME_HTML

476 Views

IFRAME_HTML

297 Views

IFRAME_HTML

3303 Views

IFRAME_HTML

645 Views

IFRAME_HTML

242 Views

IFRAME_HTML

1378 Views

IFRAME_HTML

3076 Views

IFRAME_HTML
436 Views

IFRAME_HTML

283 Views

IFRAME_HTML

361 Views

IFRAME_HTML

1069 Views

IFRAME_HTML

510 Views

IFRAME_HTML

1115 Views

IFRAME_HTML

242 Views

IFRAME_HTML

791 Views

IFRAME_HTML

1379 Views

IFRAME_HTML
639 Views

IFRAME_HTML

593 Views

IFRAME_HTML

1293 Views

IFRAME_HTML

510 Views

IFRAME_HTML

1115 Views

IFRAME_HTML

2048 Views

IFRAME_HTML

791 Views

IFRAME_HTML

1379 Views

IFRAME_HTML

3076 Views

IFRAME_HTML