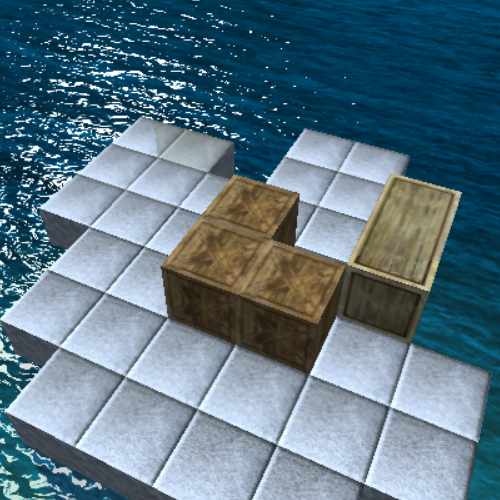 You need Adobe Flash Player to play Incredible Box.Click to use Flash
Incredible Box is a great and challenging puzzle game. The game has amazing graphics and there are many different levels that you can play. The right mix of music, graphics, animation and interactivity makes Incredibox ideal for everyone. All you need to do is roll the box to the goal. It looks simple, but this game is hard, very hard, challenge your logic and brain. The game is good for you and offers a lot of fun, now being used by schools all over the world. Have fun.
Controls :
Drag left mouse button to roll.
Tags :
9 Views

IFRAME_HTML

93 Views

IFRAME_HTML

72 Views

IFRAME_HTML

250 Views

IFRAME_HTML

189 Views

IFRAME_HTML

343 Views

IFRAME_HTML

152 Views

IFRAME_HTML

190 Views

IFRAME_HTML

637 Views

IFRAME_HTML

632 Views

IFRAME_HTML

278 Views

IFRAME_HTML
190 Views

IFRAME_HTML

1033 Views

IFRAME_HTML

603 Views

IFRAME_HTML

649 Views

IFRAME_HTML

1506 Views

IFRAME_HTML

824 Views

IFRAME_HTML

1597 Views

IFRAME_HTML

358 Views

IFRAME_HTML

1281 Views

IFRAME_HTML

2406 Views

IFRAME_HTML

881 Views

IFRAME_HTML
93 Views

IFRAME_HTML

72 Views

IFRAME_HTML

637 Views

IFRAME_HTML

278 Views

IFRAME_HTML

936 Views

IFRAME_HTML

521 Views

IFRAME_HTML

186 Views

IFRAME_HTML

170 Views

IFRAME_HTML

460 Views

IFRAME_HTML

541 Views

IFRAME_HTML

386 Views

IFRAME_HTML
1533 Views

IFRAME_HTML

323 Views

IFRAME_HTML

1581 Views

IFRAME_HTML

941 Views

IFRAME_HTML

897 Views

IFRAME_HTML

1884 Views

IFRAME_HTML

824 Views

IFRAME_HTML

1597 Views

IFRAME_HTML

3122 Views

IFRAME_HTML

1281 Views

IFRAME_HTML

2406 Views

IFRAME_HTML