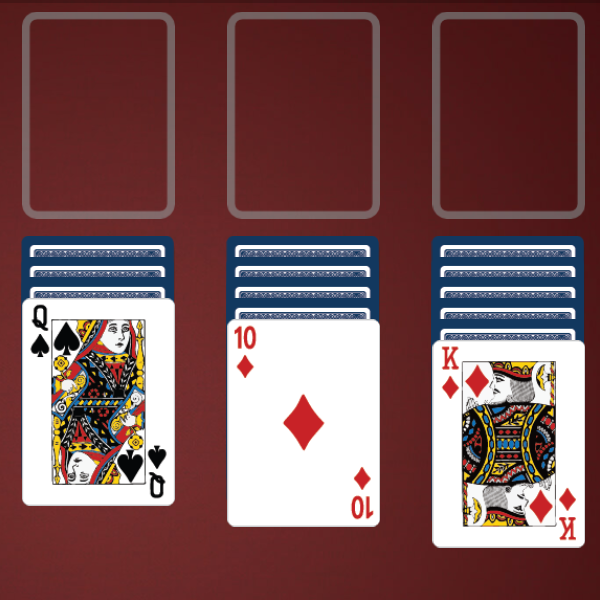 You need Adobe Flash Player to play Klondike.Click to use Flash
Klondike is fun card game. In this version of the card game, the difficulty will be more difficult than in the classic version. Because you can only use one of the top cards. The order of the cards in the pile changes after playing one of these cards. Remember that pay attention to the order as you flip through the cards.
Your task is to move the cards so that they are in ascending or descending order. Move them to an empty area on the game. Each pile represents a different suit, and should be filled in order, starting with the Ace all the way to the King. Only a king may fill an open space in the layout. The player turns up cards from the top of the stock in groups of three, and the top card of the three may be used for building on the piles, if possible, played on a foundation. Good luck.
Controls :
Use drag & drop to move cards from one pile to another.
Click on the stock to draw three new cards.
Double-click on a card to add it to a foundation.
Tags :