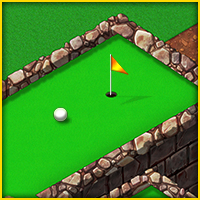 You need Adobe Flash Player to play Mini golf world.Click to use Flash
Mini golf world is a mini-golf online game. You need to drag and release to putt the ball in the direction you want it to go. Continue shooting the ball until it goes into the hole. Use your skills to make your way through this 18-hole mini-golf course. The force that the golf ball will be struck is determined by how full the arrow is. The more full the arrow, the harder the ball will be struck. Unlock new golf balls and tracks to customize your game play. Have fun.
Controls :
Use left click mouse to play.
Tags :
3 Views

IFRAME_HTML

26 Views

IFRAME_HTML

248 Views

IFRAME_HTML

107 Views

IFRAME_HTML

39 Views

IFRAME_HTML

92 Views

IFRAME_HTML

199 Views

IFRAME_HTML

171 Views

IFRAME_HTML

258 Views

IFRAME_HTML
249 Views

IFRAME_HTML

92 Views

IFRAME_HTML

1245 Views

IFRAME_HTML

756 Views

IFRAME_HTML

404 Views

IFRAME_HTML

810 Views

IFRAME_HTML

1916 Views

IFRAME_HTML

1916 Views

IFRAME_HTML
3 Views

IFRAME_HTML

171 Views

IFRAME_HTML

209 Views

IFRAME_HTML

755 Views

IFRAME_HTML

283 Views

IFRAME_HTML

404 Views

IFRAME_HTML
26 Views

IFRAME_HTML

107 Views

IFRAME_HTML

583 Views

IFRAME_HTML

209 Views

IFRAME_HTML

1245 Views

IFRAME_HTML

755 Views

IFRAME_HTML

283 Views

IFRAME_HTML