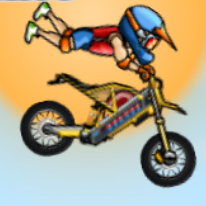 You need Adobe Flash Player to play Moto X3M Pool Party.Click to use Flash
Moto X3M Pool Party is a motorcycle adventure game loved by many. The game offers many different obstacles during which you can do the most various tricks. You encounter everything from the sunshine and waterslides to giant tubes and umbrellas and need to avoid dangerous gears and other similar pitfalls. Try to get 3 stars on each level by finishing them as quickly as you can. Use it to shop and upgrade your car to make the game even more fun. Have fun.
Controls :
Use W or up arrow to accelerate.
Use AD or left/right arrow to tilt.
Use S or down arrow to brake.
Tags :
10 Views

IFRAME_HTML

95 Views

IFRAME_HTML

72 Views

IFRAME_HTML

251 Views

IFRAME_HTML

189 Views

IFRAME_HTML

346 Views

IFRAME_HTML

152 Views

IFRAME_HTML

637 Views

IFRAME_HTML

280 Views

IFRAME_HTML
95 Views

IFRAME_HTML

72 Views

IFRAME_HTML

637 Views

IFRAME_HTML

1867 Views

IFRAME_HTML

523 Views

IFRAME_HTML

461 Views

IFRAME_HTML

542 Views

IFRAME_HTML

961 Views

IFRAME_HTML

386 Views

IFRAME_HTML
346 Views

IFRAME_HTML

374 Views

IFRAME_HTML

1867 Views

IFRAME_HTML

936 Views

IFRAME_HTML

186 Views

IFRAME_HTML

524 Views

IFRAME_HTML

542 Views

IFRAME_HTML

314 Views

IFRAME_HTML

660 Views

IFRAME_HTML

952 Views

IFRAME_HTML
1033 Views

IFRAME_HTML

603 Views

IFRAME_HTML

650 Views

IFRAME_HTML

1506 Views

IFRAME_HTML

825 Views

IFRAME_HTML

1598 Views

IFRAME_HTML

358 Views

IFRAME_HTML

1281 Views

IFRAME_HTML

2406 Views

IFRAME_HTML

881 Views

IFRAME_HTML
323 Views

IFRAME_HTML

1581 Views

IFRAME_HTML

941 Views

IFRAME_HTML

898 Views

IFRAME_HTML

1885 Views

IFRAME_HTML

825 Views

IFRAME_HTML

1598 Views

IFRAME_HTML

3122 Views

IFRAME_HTML

1281 Views

IFRAME_HTML

2406 Views

IFRAME_HTML