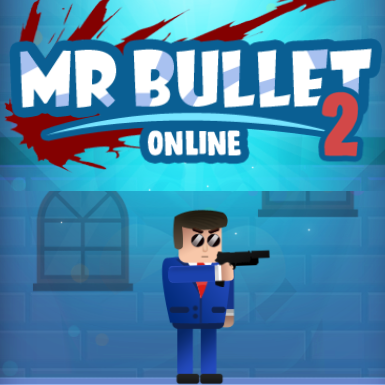 You need Adobe Flash Player to play Mr Bullet 2 Online.Click to use Flash
Mr Bullet 2 Online is a spy online game. Your task is to will be to neutralize your opponents in each of the levels. You help the famous assassin kill all of the criminals in each thrilling level. You will need to make his limited supply of ammo bounce off platforms, walls, and other objects. Good luck. Good luck.
Controls :
Drag left mouse button to aim, release to shoot the gun.
Tags :
753 Views

IFRAME_HTML

436 Views

IFRAME_HTML

476 Views

IFRAME_HTML

297 Views

IFRAME_HTML

3303 Views

IFRAME_HTML

645 Views

IFRAME_HTML

242 Views

IFRAME_HTML

3075 Views

IFRAME_HTML
436 Views

IFRAME_HTML

283 Views

IFRAME_HTML

360 Views

IFRAME_HTML

1069 Views

IFRAME_HTML

510 Views

IFRAME_HTML

1114 Views

IFRAME_HTML

242 Views

IFRAME_HTML

791 Views

IFRAME_HTML
639 Views

IFRAME_HTML

593 Views

IFRAME_HTML

1293 Views

IFRAME_HTML

510 Views

IFRAME_HTML

1114 Views

IFRAME_HTML

2048 Views

IFRAME_HTML

791 Views

IFRAME_HTML

3075 Views

IFRAME_HTML