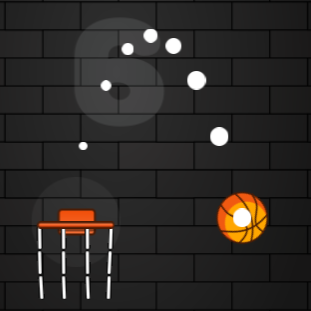 You need Adobe Flash Player to play Perfect Dunk.Click to use Flash
Perfect Dunk is an addictive basketball experience game. You need to dunk as many times as possible successfully. Shooting hoops has never been this easy and relaxing in this game. Hold and drag on the screen to aim your ball in the perfect position possible to dunk your ball. The higher the combo of perfect shots, the more points you gain. If thrown, the game will end. Good luck.
Controls :
Drag left mouse button to aim, release to shot the ball.
Tags :
753 Views

IFRAME_HTML

436 Views

IFRAME_HTML

476 Views

IFRAME_HTML

297 Views

IFRAME_HTML

3303 Views

IFRAME_HTML

645 Views

IFRAME_HTML

242 Views

IFRAME_HTML

3076 Views

IFRAME_HTML
436 Views

IFRAME_HTML

283 Views

IFRAME_HTML

360 Views

IFRAME_HTML

1069 Views

IFRAME_HTML

510 Views

IFRAME_HTML

1114 Views

IFRAME_HTML

242 Views

IFRAME_HTML

791 Views

IFRAME_HTML
639 Views

IFRAME_HTML

593 Views

IFRAME_HTML

1293 Views

IFRAME_HTML

510 Views

IFRAME_HTML

1115 Views

IFRAME_HTML

2048 Views

IFRAME_HTML

791 Views

IFRAME_HTML

3076 Views

IFRAME_HTML