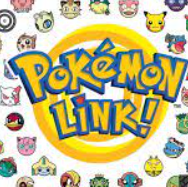 You need Adobe Flash Player to play Pokemon Link.Click to use Flash
Pokemon Link is a simple fun classic Pikachu game. In which your task is to pair two identical Pikachu, complete it before time runs out. The game is very popular in your free time for entertainment such as when you wait for someone, office break.... You can play it right on our website without having to install it again. Remember that you can only combine Pikachu with three lines. To win game, you need to focus to observe. Because there are so many different species of Pikachu to recognize them as the same is a difficult part of the game. Time is also a challenge. Each level you have certain time to complete. So be as quick as possible.
A game trick is to observe in an orderly manner instead of observing randomly. When you encounter a deadlock, you have certain help such as swapping the positions of the Pikachu. Let's play and explore and many more interesting and wonderful things. And... Pokemon Link is a simple but extremely addictive game. Have fun.
Controls :
Use left click mouse to play.
Tags :