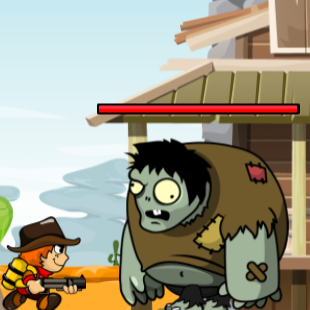 You need Adobe Flash Player to play Ranger Fights Zombies.Click to use Flash
Ranger Fights Zombies is a cool shooting game. Your task is to leap over the zombies and shoot them with your gun. You help the brave sheriff jump and dodge the zombies while gunning them all down. Send deadly shards of ice, fireballs, or even bolts of lightning to smite foes.
Controls :
Use W, arrow up, pace bar to control.
Tags :
753 Views

IFRAME_HTML

436 Views

IFRAME_HTML

476 Views

IFRAME_HTML

297 Views

IFRAME_HTML

3303 Views

IFRAME_HTML

645 Views

IFRAME_HTML

242 Views

IFRAME_HTML

3075 Views

IFRAME_HTML
436 Views

IFRAME_HTML

283 Views

IFRAME_HTML

360 Views

IFRAME_HTML

1069 Views

IFRAME_HTML

510 Views

IFRAME_HTML

1114 Views

IFRAME_HTML

242 Views

IFRAME_HTML

791 Views

IFRAME_HTML
639 Views

IFRAME_HTML

593 Views

IFRAME_HTML

1293 Views

IFRAME_HTML

510 Views

IFRAME_HTML

1115 Views

IFRAME_HTML

2048 Views

IFRAME_HTML

791 Views

IFRAME_HTML

3076 Views

IFRAME_HTML