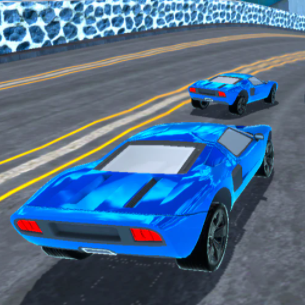 You need Adobe Flash Player to play Real Cars in City.Click to use Flash
Real Cars in City is super fun racing 3D game. The game has 20 sports cars, 36 racetracks, 1 free ride area, a police chase area, and a crash derby area. There are 4 game modes: Career Mode, Free Mode, Hot Pursuit, Crash Derby. The missions in each mode are different.
In Career Mode, you will compete with 5 artificial intelligence and if you can enter the top 3 when the race is over, you will be entitled to move on to the next race track.
In Free Mode, there are 108 keys hidden in the city, by collecting these keys, you can have new vehicles.
In Hot Pursuit, the cops will always be after you.
In Crash Derby, there are 6 riders in the match, in which vehicles crash into each other and try to explode each other.
There are a vehicle purchase and development system in the game. The drift points and flying points you get in the race will also earn you money. With the advent of VR, next-gen graphics, and online multiplayer options, the gaming world offers a digital equivalent to nearly every hobby.
Controls :
Use arrow keys or WASD to move.
Use N to Nitro.
Use C to Camera View.
Tags :