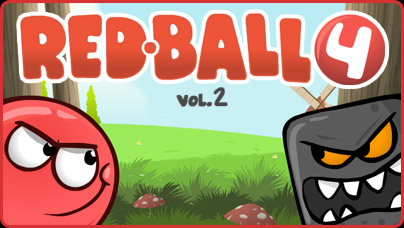 You need Adobe Flash Player to play Red Ball 4: Volume 2 .Click to use Flash
In Red Ball 4: Volume 2 you have to navigate the friendly ball through dangerous paths. You have to roll and jump your way all the way through a deep forest while stopping evil squares from taking over the world.
Use the arrow keys to move the red ball. Catch all the stars along the way.
Can you guide Red Ball to the goal?
Tags :
10 Views

IFRAME_HTML

95 Views

IFRAME_HTML

72 Views

IFRAME_HTML

251 Views

IFRAME_HTML

189 Views

IFRAME_HTML

346 Views

IFRAME_HTML

152 Views

IFRAME_HTML

191 Views

IFRAME_HTML

637 Views

IFRAME_HTML

633 Views

IFRAME_HTML

280 Views

IFRAME_HTML
191 Views

IFRAME_HTML

1033 Views

IFRAME_HTML

603 Views

IFRAME_HTML

650 Views

IFRAME_HTML

1506 Views

IFRAME_HTML

825 Views

IFRAME_HTML

1598 Views

IFRAME_HTML

358 Views

IFRAME_HTML

1281 Views

IFRAME_HTML

2406 Views

IFRAME_HTML

881 Views

IFRAME_HTML
1534 Views

IFRAME_HTML

323 Views

IFRAME_HTML

1581 Views

IFRAME_HTML

941 Views

IFRAME_HTML

898 Views

IFRAME_HTML

1885 Views

IFRAME_HTML

825 Views

IFRAME_HTML

1598 Views

IFRAME_HTML

3122 Views

IFRAME_HTML

1281 Views

IFRAME_HTML

2406 Views

IFRAME_HTML