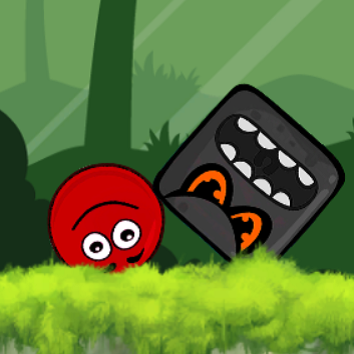 You need Adobe Flash Player to play Red Ball 6: Bounce Ball.Click to use Flash
Red Ball 6: Bounce Ball is a very cool ball game. This is the sixth part of the game with many extremely interesting things. Like previous versions, you control a red ball collect gold coins and kill enemies as well as overcome traps to complete the level. The difference is that the black monsters can jump up suddenly, cause you to lose your life, beware of it. There are traps that you may not see, sometimes you need quick wits to get out of them. The life of the ball is limited, take advantage of it to get as far as you can in this ball game.
As you progress further, the difficulty gets higher, even more practice you need to be able to overcome them. Challenge yourself in more and more difficult but interesting levels.
Controls :
Tags :
47 Views

IFRAME_HTML

45 Views

IFRAME_HTML

168 Views

IFRAME_HTML

96 Views

IFRAME_HTML

454 Views

IFRAME_HTML

450 Views

IFRAME_HTML

236 Views

IFRAME_HTML

344 Views

IFRAME_HTML

571 Views

IFRAME_HTML

355 Views

IFRAME_HTML
454 Views

IFRAME_HTML

450 Views

IFRAME_HTML

1609 Views

IFRAME_HTML

481 Views

IFRAME_HTML

423 Views

IFRAME_HTML

504 Views

IFRAME_HTML

881 Views

IFRAME_HTML

1353 Views

IFRAME_HTML

339 Views

IFRAME_HTML

581 Views

IFRAME_HTML

597 Views

IFRAME_HTML
1019 Views

IFRAME_HTML

586 Views

IFRAME_HTML

614 Views

IFRAME_HTML

1479 Views

IFRAME_HTML

801 Views

IFRAME_HTML

1553 Views

IFRAME_HTML

357 Views

IFRAME_HTML

1256 Views

IFRAME_HTML

2377 Views

IFRAME_HTML

876 Views

IFRAME_HTML
1353 Views

IFRAME_HTML

294 Views

IFRAME_HTML

1527 Views

IFRAME_HTML

910 Views

IFRAME_HTML

873 Views

IFRAME_HTML

1830 Views

IFRAME_HTML

801 Views

IFRAME_HTML

1553 Views

IFRAME_HTML

3041 Views

IFRAME_HTML

1256 Views

IFRAME_HTML

2377 Views

IFRAME_HTML