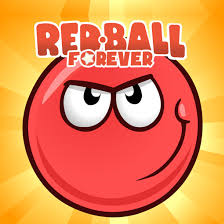 You need Adobe Flash Player to play Red Ball Forever.Click to use Flash
Red Ball Forever is a fun ball 2D game. You control a red ball safely reach the finish line, avoid obstacles and enemies on the way. Each level is filled with various obstacles such as spikes and enemies. You should avoid these as best as you can, as you only have 3 lives. Don't forget to collect the stars you see on each level. You can use these to unlock different character models. Play it for free now.
Controls :
Use WASD or arrow keys to control.
Tags :