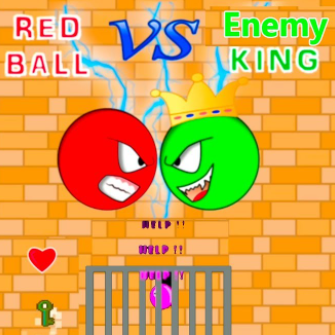 You need Adobe Flash Player to play Red Ball vs Green King.Click to use Flash
Red Ball vs green King is a cool and interesting ball game. You control a red ball, help him to save his girlfriend from the evil green ball king. You need to get past the traps and get the key to getting through the door. Your objective is to reach the top of the building by completing every level without dying. Each level is filled with various obstacles such as spikes and enemies. You can collect hearts to increase your life. Each time you die in a level, you must collect the key again. The red ball only has 9 lives. Take advantage of the opportunity. Have fun.
Controls :
Use WAD or arrow keys to control.
Tags :