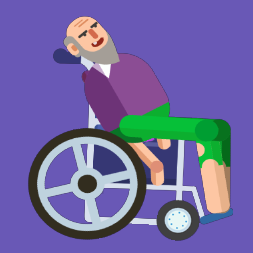 You need Adobe Flash Player to play Scary Wheels.Click to use Flash
Scary Wheels is a fun game. You control a ragdoll physic and your goal is to reach the destination. Scary Wheels bring an exciting mix of great tracks, a bit of luck and deadly challenges. You need to touch the screen to plunge and roll down the hill, crossing obstacles, under the sky shining and moving through winding roads to the destination. Beauty and cool graphics bring a lot of fun. Dive into a bloody wheels rag-doll game and challenge any obstacles. Have fun.
Controls :
Use arrow keys to move.
Spacebar to shoot or jump.
Ctrl or Shift for secondary actions.
Tags :