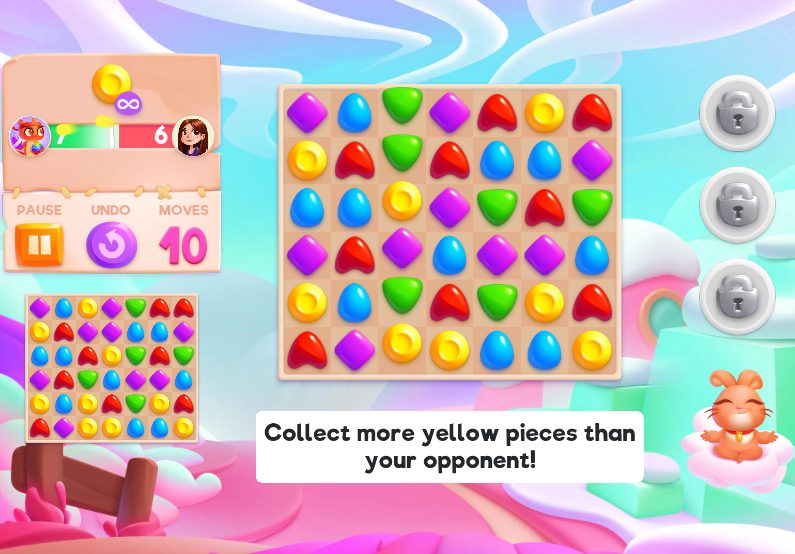 You need Adobe Flash Player to play Skydom .Click to use Flash
Skydom is a fun entertainment game that is loved by many people.
Your task in this game is to pass each level by completing different missions in each level. To play, you should match 3 or more of the same gems together horizontally or vertically. You will have to face other players and try to reach the target number of gems before you run out of moves. To move a gem, click it and then click a nearby location. Placing gems in certain formations will give you powerups.
Let's play a game.
Tags :
48 Views

IFRAME_HTML

46 Views

IFRAME_HTML

169 Views

IFRAME_HTML

97 Views

IFRAME_HTML

128 Views

IFRAME_HTML

455 Views

IFRAME_HTML

450 Views

IFRAME_HTML

236 Views

IFRAME_HTML

344 Views

IFRAME_HTML

571 Views

IFRAME_HTML

355 Views

IFRAME_HTML
128 Views

IFRAME_HTML

1019 Views

IFRAME_HTML

586 Views

IFRAME_HTML

614 Views

IFRAME_HTML

1479 Views

IFRAME_HTML

801 Views

IFRAME_HTML

1553 Views

IFRAME_HTML

357 Views

IFRAME_HTML

1256 Views

IFRAME_HTML

2377 Views

IFRAME_HTML

876 Views

IFRAME_HTML
1353 Views

IFRAME_HTML

295 Views

IFRAME_HTML

1527 Views

IFRAME_HTML

910 Views

IFRAME_HTML

873 Views

IFRAME_HTML

1830 Views

IFRAME_HTML

801 Views

IFRAME_HTML

1553 Views

IFRAME_HTML

3041 Views

IFRAME_HTML

1256 Views

IFRAME_HTML

2377 Views

IFRAME_HTML