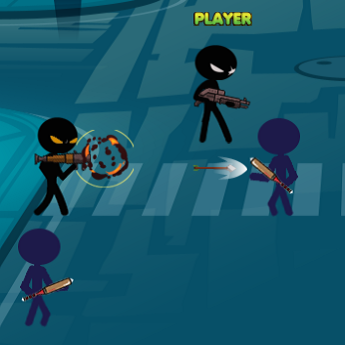 You need Adobe Flash Player to play StickMan Team Force.Click to use Flash
StickMan Team Force is a cool game. You help lead your team to victory by attacking and killing all of your enemies. Shooting away, changing heroes, and using special attacks to win each battle. You have 18 different levels with increasing challenges when you progress. When you complete each level, you gain coins and use your earnings to upgrade your team's life, weapon, and power stats. Let's start the war and dominate which battlefield.
Controls :
Use WASD to move.
Use Z key to attack.
Use X key to use special power.
Use C or 1/2/3 to to change the stickman control.
Tags :