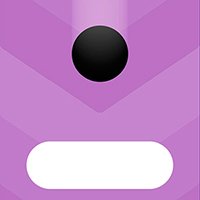 You need Adobe Flash Player to play Switch Dash.Click to use Flash
Switch Dash is a fun ball game. You can only hit the obstacles that match the color of your platform. You have to react fast and pay attention to the changing colors. Careful not to change the color or get the color wrong before the ball comes down. Try to collect as many gems as you can. You need 750 to unlock all of the cool character skins for your ball.
Controls :
Use right mouse button to change color.
Tags :
48 Views

IFRAME_HTML

47 Views

IFRAME_HTML

172 Views

IFRAME_HTML

97 Views

IFRAME_HTML

460 Views

IFRAME_HTML

450 Views

IFRAME_HTML

236 Views

IFRAME_HTML

344 Views

IFRAME_HTML

572 Views

IFRAME_HTML

356 Views

IFRAME_HTML
460 Views

IFRAME_HTML

450 Views

IFRAME_HTML

1613 Views

IFRAME_HTML

481 Views

IFRAME_HTML

424 Views

IFRAME_HTML

504 Views

IFRAME_HTML

882 Views

IFRAME_HTML

1355 Views

IFRAME_HTML

339 Views

IFRAME_HTML

581 Views

IFRAME_HTML

597 Views

IFRAME_HTML
1019 Views

IFRAME_HTML

586 Views

IFRAME_HTML

614 Views

IFRAME_HTML

1479 Views

IFRAME_HTML

801 Views

IFRAME_HTML

1553 Views

IFRAME_HTML

357 Views

IFRAME_HTML

1256 Views

IFRAME_HTML

2378 Views

IFRAME_HTML

876 Views

IFRAME_HTML
1355 Views

IFRAME_HTML

295 Views

IFRAME_HTML

1527 Views

IFRAME_HTML

911 Views

IFRAME_HTML

873 Views

IFRAME_HTML

1834 Views

IFRAME_HTML

801 Views

IFRAME_HTML

1553 Views

IFRAME_HTML

3043 Views

IFRAME_HTML

1256 Views

IFRAME_HTML

2378 Views

IFRAME_HTML